Our Championed male Wilbur and his friend, Moonshine have puppies! We have one female Mastiff puppy available, fawn colored. She seems to be a FLUFFY Mastiff! It's a fairly rare genetic pool of recessive genes. We are very excited to have fluffies!!!!
Our puppies stay with us until at least 8 weeks of age and are priced at $1800
Each puppy will have:
2 sets of puppy shots,
dewormed per protocol
health guarantee,
temperament screened,
health certificate from our vet,
registration papers,
micro chip
as well as lifelong breeder support.
We accept credit cards through Square as well as cash.
AVAILABLE THUNDERBOLT MASTIFFS PUPPIES
Blossom- fawn female, fluffy genes!!!
---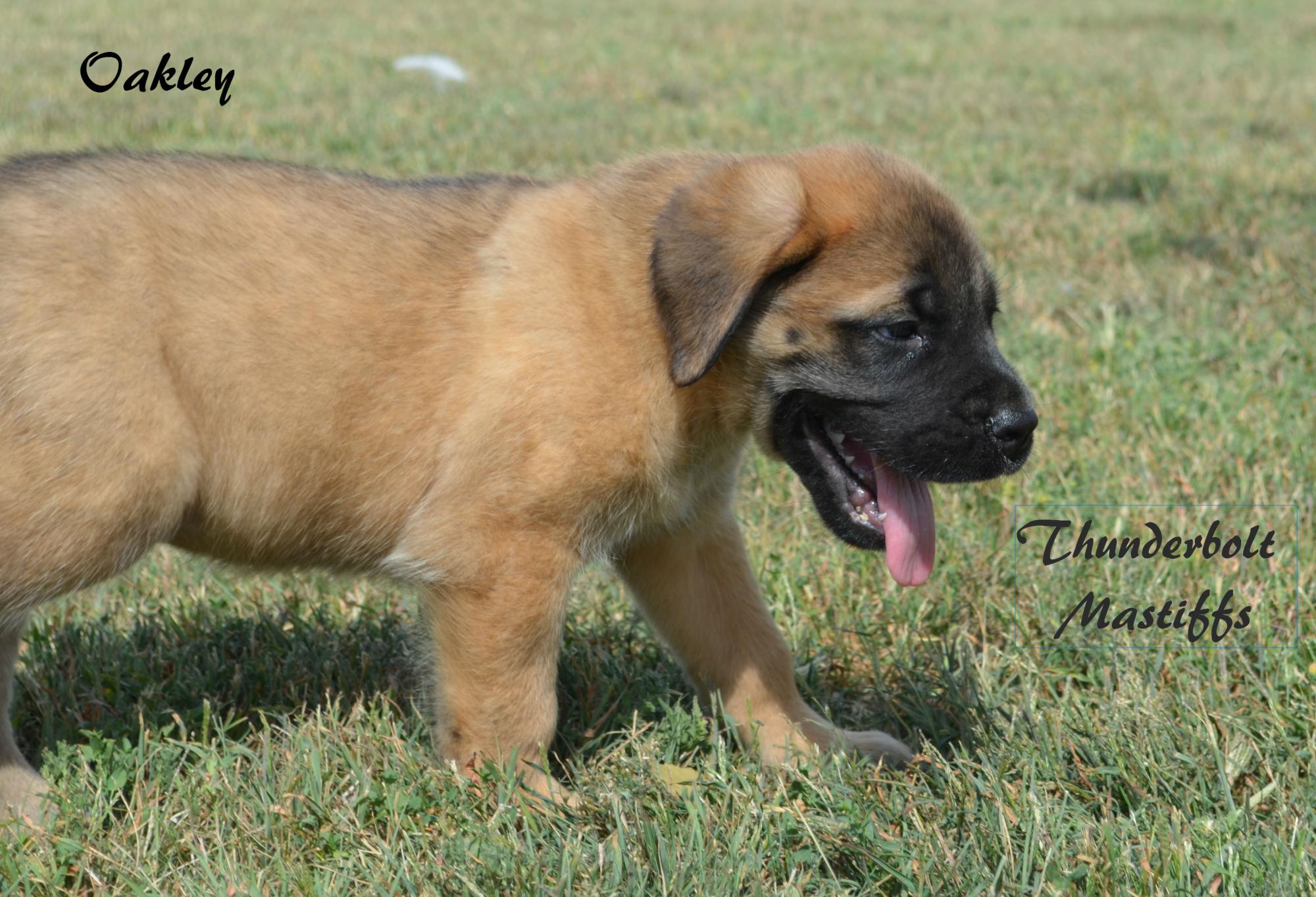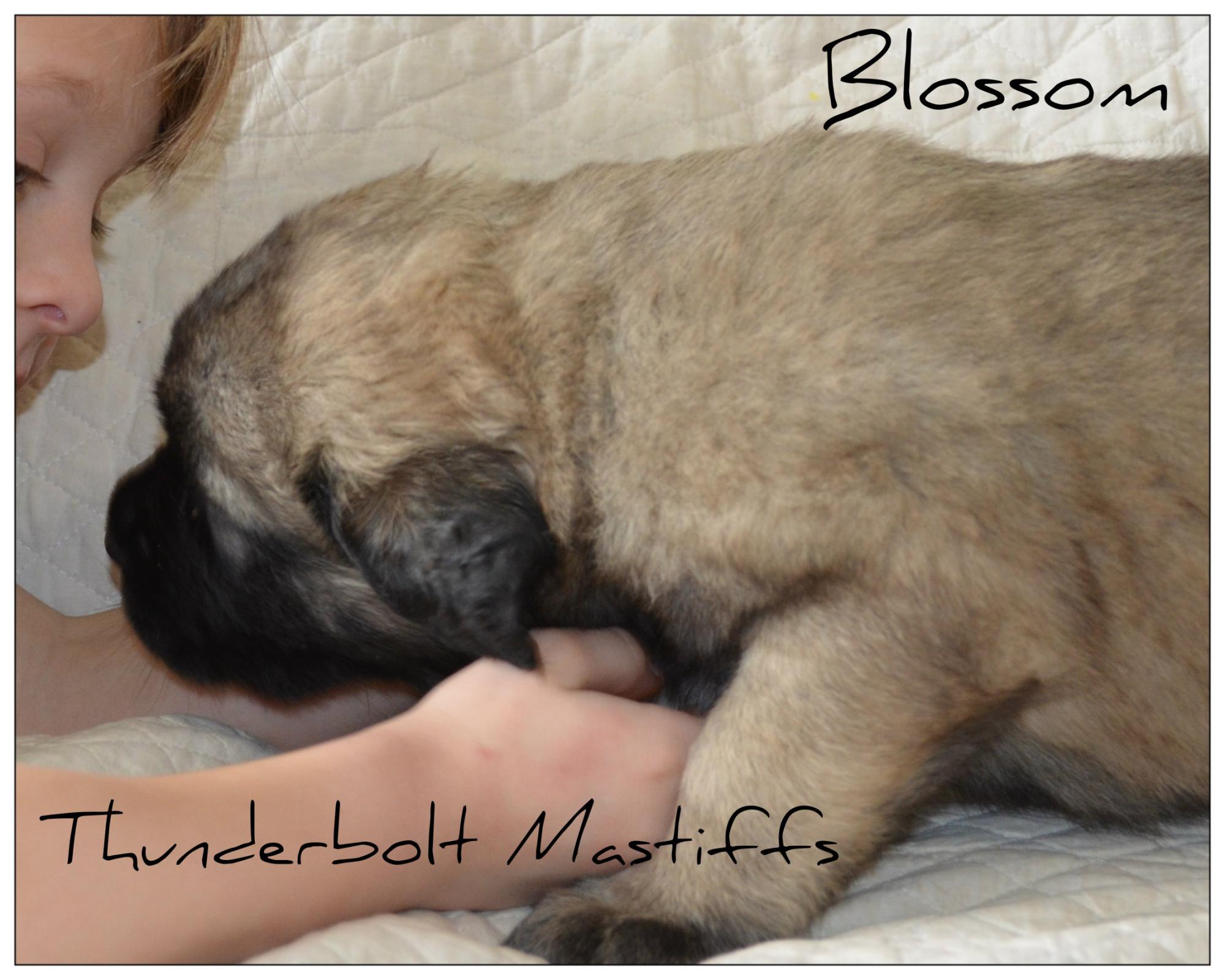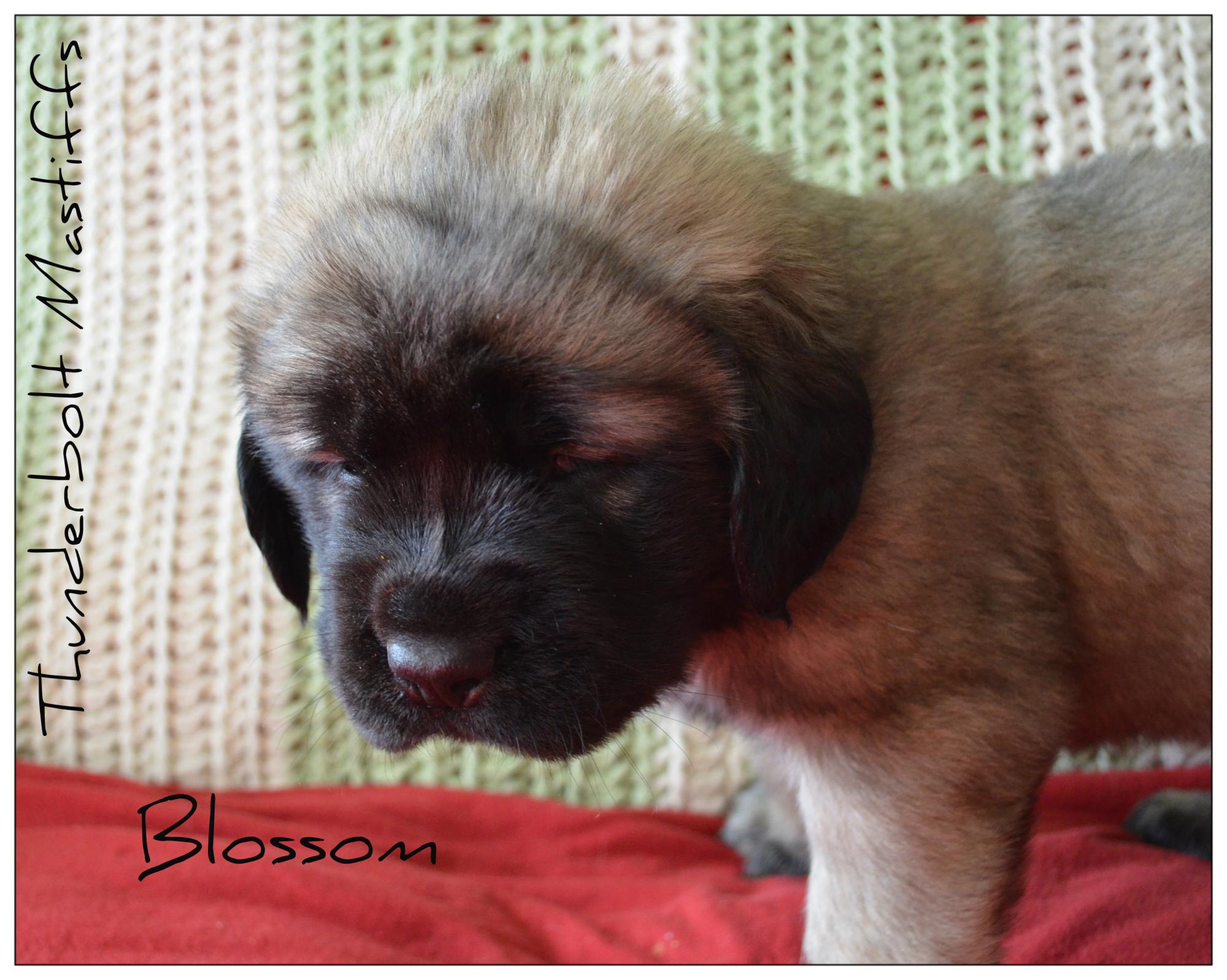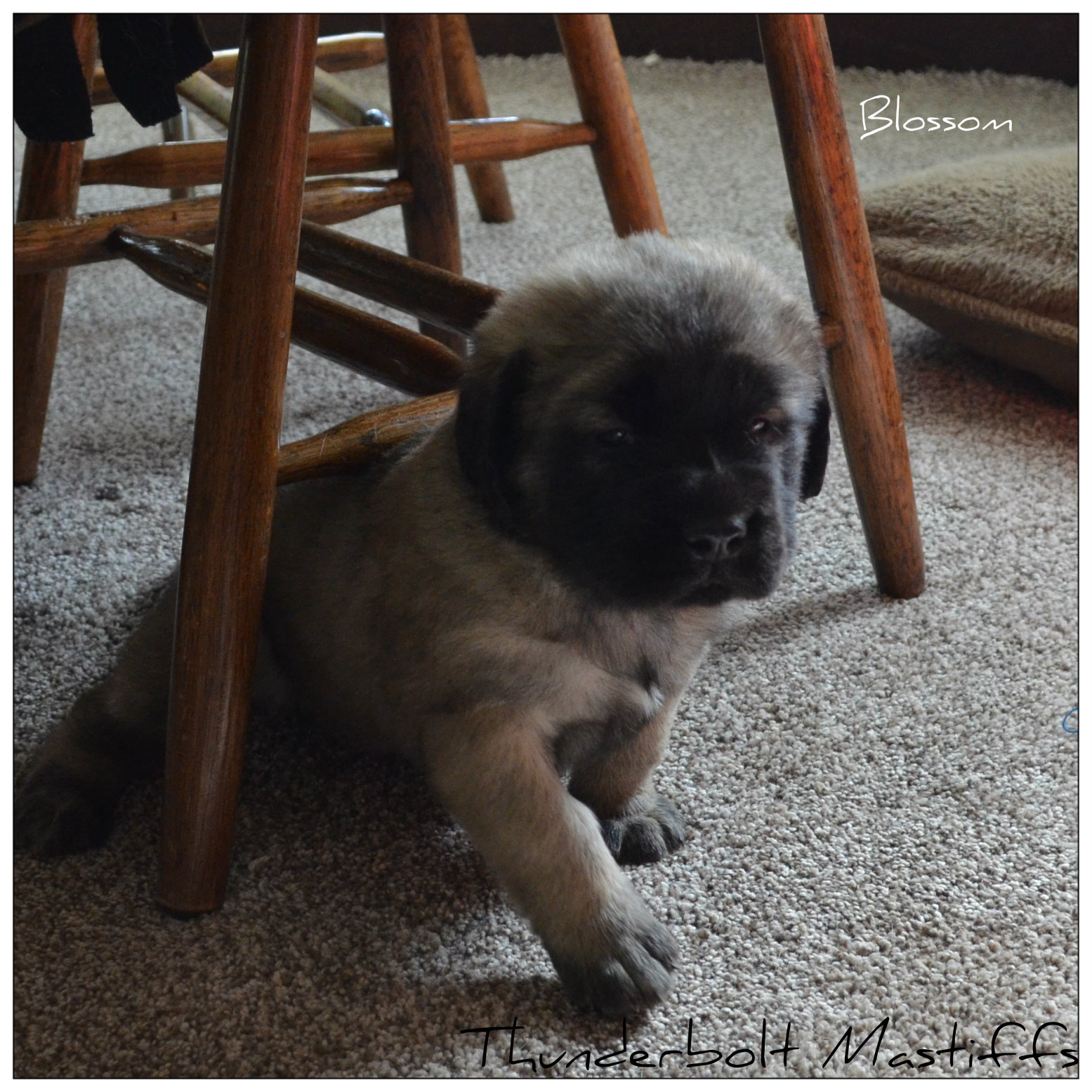 Contact us for more information. You can fill out this form, message us through facebook under Thunderbolt Mastiffs
or call 620.755.2251